Short description:
Edit
Address: 124 Jefferson St
Contact person: Allen, 937-239-3158
First Impression: This is a pretty good sized space with lots of room for Dayton Diode to grow. But it needs work (not as big a deal for us as for the landlord) and it is out of our price range. I have asked the landlord if we could work out a deal based on our 501c3 status, and will hear back from him next week before the meeting.
Follow up -> The landlord cannot negotiate a month-to-month rental contract with us.
Cost: $1000+/month (does not include utilities)
Size: 2250 sq ft
Building Type: Store Front
Rooms: 6 or so rooms, including a largish room with high ceilings and several smaller rooms of various sizes. Includes bathroom and kitchenette.
Location in building: On street level.
Location Evaluation Criteria:
Edit
(priority) Requirement:

Edit

(circle one)

Edit

Comments:

Edit

(6) Utilities included (electricity/water)

yes

no

Utilities include water, elec, and gas

(6) Climate controll (heat/AC)

yes

no

(4) Bathroom

yes

(4) Convenient parking

yes

(4) Access, 24/7

yes

no

did not ask, but presumably yes
(priority) Option:

Edit

Subjective (circle one)

Edit

Comments:

Edit

(2) Centrally located (ease of commute)

Good enough

(1) Kitchen area

Yes, very
Good enough
Kind of
Not at all

(0) Partitionalbe (clean/messy space)

Yes, very

(0) Connectivity potential (internet)

Yes
No
unknown

(0) High cielings

Yes, very
Good enough
Kind of
Not at all
In one room, and may be able to adjust other rooms

(0) Big doors

Yes, very
Good enough
Kind of
Not at all
Insert pictures here:
Edit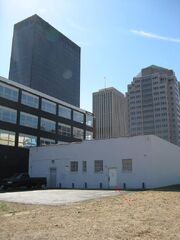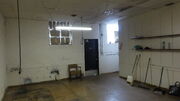 Ad blocker interference detected!
Wikia is a free-to-use site that makes money from advertising. We have a modified experience for viewers using ad blockers

Wikia is not accessible if you've made further modifications. Remove the custom ad blocker rule(s) and the page will load as expected.