Short description:
Edit
Address: 900 Brown St
Contact person: Brent Lansberg, 513-621-0700, <email?>
First Impression: <written description, 250 words or less>
<price> $525,000 for sale... or $18.50 sqft, net lease -
<square sootage> 2400
<building type> pharmacy
<room dimentions>
<street level?> yes
<etc>
...near UD campus and directly accross the street from Miami Valley Hospital
Location Evaluation Criteria:
Edit
(priority) Requirement:

Edit

(circle one)

Edit

Comments:

Edit

(6) Utilities included (electricity/water)

no

(6) Climate controll (heat/AC)

yes

(4) Bathroom

yes
2 bathrooms (M/W)

(4) Convenient parking

yes
lots of parking

(4) Access, 24/7

yes
(priority) Option:

Edit

Subjective (circle one)

Edit

Comments:

Edit

(2) Centrally located (ease of commute)

Good enough

(1) Kitchen area

(0) Partitionalbe (clean/messy space)

Yes, very
large open area with private offices and rooms in the back

(0) Connectivity potential (internet)

Yes
No
assumed

(0) High cielings

Yes, very
Good enough
Kind of
Not at all
unknown

(0) Big doors

Not at all
Insert pictures here:
Edit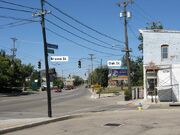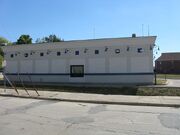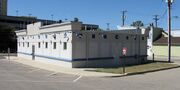 Ad blocker interference detected!
Wikia is a free-to-use site that makes money from advertising. We have a modified experience for viewers using ad blockers

Wikia is not accessible if you've made further modifications. Remove the custom ad blocker rule(s) and the page will load as expected.