Description / Motivation
foo
foo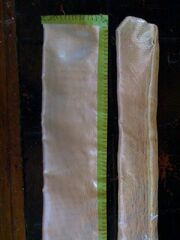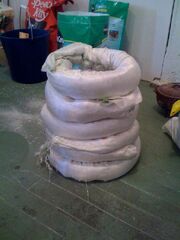 An unexpected benefit for getting a good, strong cement is the insulation of the can itself. With the lid on, the inside stays very warm just due to the heat of the curing cement (it's a slightly exothermic reaction). I also threw a slightly damp rag in the bottom before closing it up. This keeps the cement from cooling off and drying out too fast as it cures.
Ad blocker interference detected!
Wikia is a free-to-use site that makes money from advertising. We have a modified experience for viewers using ad blockers

Wikia is not accessible if you've made further modifications. Remove the custom ad blocker rule(s) and the page will load as expected.