Attendance:
J. Simmons
Dean Shrickel
Joe McKibben
Rick
Ronald Love
Jason McDougald
Grant Root
Gary Turner
Greg Moran
Founding Members:
Joe McKibben
J. Simmons
Greg Moran
Start: 7:00PM
Treasury Report:
Currently have $775 in account
Insurance Update:
Five Insurance Providers were contacted
Three Responded
One wasn't looking for new customers
One didn't send an appropriate quote
Gem City was the most responsive
Gem City Details
Just DMA coverage $1855 a year
includes $1M Liability and $1M D&O
with Dayton Diode $3233 a year
Diode's portion $1378 a year
includes $2M Liability and $2M Umbrella
This is good for 60 days but figures aren't exact until we fill a real application with our exact figures
The three founding members in attendance reached consensus on the decision to move forward with Gem City Insurance with the stipulation to readdress in February
Space Search Team:
Estimating $175 in monthly expenses before renting a space. This figure includes internet and insurance costs.
What are the most important factors in our space search:
Utilities - 6
Heat/AC - 6
Bathrooms - 4
Kitchen - 1
Parking - 4
24/7 Access - 4
Partitionable - 0
Centrally Located - 2
High Ceilings - 0
Big Doors - 0
Volunteers for Space search team:
Joe McKibben
J. Simmons
Ronald Love
END: 8:04

Pictures from September meeting: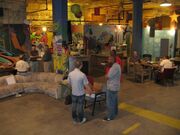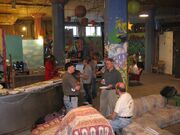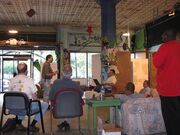 Ad blocker interference detected!
Wikia is a free-to-use site that makes money from advertising. We have a modified experience for viewers using ad blockers

Wikia is not accessible if you've made further modifications. Remove the custom ad blocker rule(s) and the page will load as expected.